Palm Beach County Criminal Defense Attorney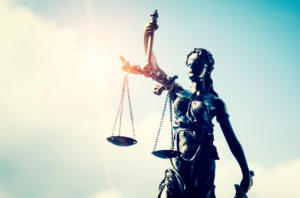 If you were recently arrested for a state or federal criminal offense, you need and deserve to work with a criminal lawyer who will be directly involved in your case from beginning to finish and who will not hand your case off to a paralegal. At Herman Law, P.A., Attorney Herman is a former prosecutor who has valuable insight into how police and investigators build and prosecute cases, and he will use this knowledge to your advantage at all times.
Attorney Ron D. Herman has a 10.0 Superb Avvo Rating, he is AV Preeminent® Rated by Martindale-Hubbell®, and he is selected for inclusion in Florida's Super Lawyers® Rising Stars℠.With these notable distinctions, you can be confident that your case is being handled by a highly capable defense attorney.
We can safeguard your interests in the following areas:
Assault
Assault is the offense of threatening physical harm upon another individual; however, it can also involve causing actual physical injury. If it can be proven that a deadly weapon was used in the commission of the crime, the crime may be charged as aggravated assault.
Bond Hearings
Once an individual is arrested, he or she will be brought before a judge within 24 hours for a bond hearing. During this hearing, the charges against the person will be read and bond will be set.
Burglary
Burglary is the crime of unlawfully entering a home or structure with the intention of committing a crime. Depending upon the facts of the case, burglary can be charged as a first, second, or third degree felony.
Conspiracy
You can be charged with conspiracy if you "conspired" or planned to commit a criminal act with another individual, even if the criminal act was not carried out. Conspiracy is usually charged as a first or second degree felony, or as a federal offense depending on the facts of the case.
Criminal Defense for Doctors
Doctors and medical professionals can be vulnerable to criminal accusations due to their access to prescription medication, medical resources, and federal funding. If you've been accused, then our firm can help you combat these allegations and protect your reputation.
Death Penalty
The state of Florida does impose the death penalty for offenses involving first-degree murder, felony murder, capital drug trafficking, and capital sexual battery.
Domestic Violence
Domestic violence involves intimate partner and family violence. The penalties for a domestic battery conviction may involve probation, incarceration, a restraining order, and possibly the loss of child custody.
Drug Crimes
It is unlawful to possess, manufacture, give away, distribute, or sell a controlled substance. The penalties for a drug crime vary depending upon the type of drug, the quantity, and what you intended to do with it. If the crime involves a large amount of drugs, the defendant could be facing federal drug charges.
Drug Trafficking
In Florida drug trafficking is a 1st degree felony offense, punishable by up to 30 years in prison. On the state level, drug trafficking charges involve between $25,000 and $500,000 in fines.
DUI
A person can be arrested and convicted of DUI if they are found driving under the influence of alcohol or drugs. The penalties for DUI typically include license revocation, fines, DUI school, community service, increased insurance premiums and a permanent criminal record.
Federal Crimes
A criminal offense can be prosecuted on the state or federal level. While the majority of crimes are prosecuted in the state courts, certain crimes such as drug trafficking, kidnapping, and white collar crimes can be prosecuted in federal court because they violate federal laws.
Firearm/Weapons Charge
There are a number of offenses that are categorized as weapons offenses. Whether you had an unlicensed weapon, or if you violated a term of your probation, or if you used a weapon during the commission of a crime, you could be facing weapons charges.
Forfeiture
There are various state and federal laws which allow certain government agencies to seize property, including money, automobiles and real estate if it was obtained through criminal activities. Asset forfeiture commonly occurs in drug-related cases, but can involve other crimes as well.
Grand Theft
Grand theft involves stealing property that exceeds $300 in value. Grand theft is a felony offense, punishable by up to five years in prison.
Insurance fraud occurs when individuals or businesses intentionally deceive insurance companies to receive money to which they are not entitled.
Manslaughter
Manslaughter is the unlawful killing without malice or aforethought. In Florida, manslaughter can be voluntary or involuntary; for example, involuntary manslaughter can occur when someone accidentally kills another in an alcohol-related traffic accident.
Murder
Murder involves the intentional killing of another human being. In Florida, murder can be prosecuted as first, second, or third degree murder. In a first degree murder case, the prosecution may pursue the death penalty.
Narcotics Offenses
Florida has some of the toughest drug laws in the nation, particularly because the state is a hotbed for drug importation and trafficking. From simple possession to federal drug trafficking charges, Herman Law, P.A. can defend you in your narcotics case.
Pre-Indictment Investigations
If you are currently under investigation for a federal offense, your case may be investigated by a government agency such as the IRS, the FBI, or the DEA to name a few. We can represent you during the pre-indictment phase, and may be able to stop formal charges from being filed in the first place.
Robbery
Robbery is a violent crime involving the use of threats, violence or force to take someone's money or property. Robbery is generally charged as a felony offense, punishable by fines and a lengthy term of imprisonment.
Sex Offenses
Sex offenses include an array of sexually-motivated crimes including molestation, sexual assault, date rape, statutory rape, prostitution, sexual abuse, and child molestation. Attorney Herman has specialized in defending against these offenses and can ensure those accused are given every consideration they deserve under the law.
Unlicensed Practice of Health Care Profession
The Florida Legislature strictly prohibits health care professionals from attempting to practice, offering to practice, or practicing medicine without a valid and active Florida license. Violation of Florida Statute 456.065 is generally prosecuted as a second or third degree felony.
Violation of Probation
When one violates one or more terms of their probation, they are putting their freedom at risk and may have their probation revoked. Violating probation can involve drinking alcohol, violating a restraining order, socializing with ex-cons, getting arrested and much more.
White Collar Crimes
White collar crimes are nonviolent, financially motivated crimes that are often committed by "white collar professionals." White collar crimes include tax evasion, embezzlement, healthcare fraud, and forgery, and can be prosecuted on the state and federal levels.
Contact a West Palm Beach criminal lawyer today!
Whether you are facing state or federal charges, Herman Law, P.A. is here to defend you! Attorney Herman has 15 years of experience and has handled over 150 jury trials over the course of his career. We are passionate about defending Floridians against the criminal justice system and upholding their rights under the U.S. and Florida Constitutions. We are available 24/7 to assist you, contact us today to schedule your free consultation.