Are you being accused of assault?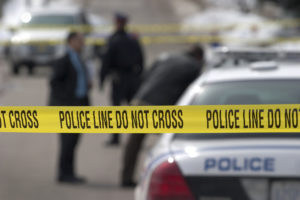 Has someone accused you of assault? If so, it is imperative that you engage a skilled assault attorney such as Ron D. Herman. Attorney Herman is more than a West Palm Beach criminal lawyer, he is a former prosecutor with 15 years of experience. When you are facing charges of assault, you could be charged with a misdemeanor or a felony, both of which would incur a permanent criminal record.
A criminal record is extremely damaging to one's reputation and career, let us fight for your rights and a positive outcome in the charges against you!
Why hire Attorney Ron D. Herman?
He is selected for inclusion in Super Lawyers® Rising Stars℠
Direct attorney involvement with your case – your case will not be handed off to a paralegal
Available for evening and weekend appointments and always accessible for emergencies, 24/7
Florida's Assault Laws
Assault is covered under Section 784.011 of the Florida Statutes. Assault is defined as an intentional, unlawful threat by word or an act to do violence against another person, coupled with the apparent ability to do so, and by doing some act which creates a well-founded fear in the other person that such violence is imminent.
Assault under §784.011 is classified as a misdemeanor of the second degree, punishable by:
Up to 60 days imprisonment in county jail, or
A fine up to $500.00, or both
Aggravated Assault Charges
Aggravated assault is found under Section 784.021 of the Florida Statutes. An assault is aggravated when it is committed with a deadly weapon without the intent to kill, or when it is coupled with the intent to commit a felony.
Aggravated assault is a felony of the third degree, punishable by a term of imprisonment not to exceed 5 years, or up to a $5,000 fine, or both.
At Herman Law, P.A., we know how to investigate cases and search for any mitigating evidence that may get a client's charges reduced, if not dropped. We are passionate about defending each and every client's rights under the U.S. and Florida Constitutions and will work tirelessly to help you obtain a favorable case result – contact us today for a free consultation!