Serving Clients all Throughout Palm Beach County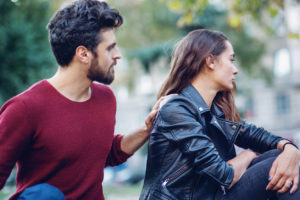 Have you been accused of domestic violence? If so, we urge you to contact Herman Law, P.A. immediately to protect your legal rights, your reputation, and your freedom. Our defense attorney represents individuals facing domestic violence accusations throughout Palm Beach County, and we can help you too.
Why choose Attorney Herman?
He is a former prosecutor who brings valuable insight to domestic violence cases
He is AV Preeminent® Rated by Martindale-Hubbell®
Rated 10.0 Superb by Avvo
Featured on Fox News, Channel 5, and the Palm Beach Post
What is domestic violence?
Domestic violence refers to violence between spouses, couples, family members, and people who have a child in common. A victim of domestic violence can ask the state attorney to file a criminal complaint. Once an alleged victim files a petition requesting an injunction for protection against domestic violence, the alleged abuser may be ordered to:
Refrain from further abuse
Leave their household
Surrender firearms
Stay away from their residence
Stay away from the victim's home, school, or place of employment
For a mother or father accused of domestic violence, the alleged offender may be ordered to relinquish custody of their children, and they may be ordered to pay child support.
Penalties for domestic violence typically include:
Batterers intervention program
Restraining order
Probation
Community control
Incarceration
Permanent criminal record
Palm Beach County has a "no bond" policy in domestic violence cases and the State's Attorney's Office has a "no drop" policy, meaning defendants can be prosecuted even if the victim does not want to file charges.
Accused of domestic violence? Call us for support.
At Herman Law, P.A., we are well-aware that innocent men and women are accused of domestic violence every day, especially during the course of divorce or child custody proceedings. Unfortunately, a conviction can have devastating consequences for the accused; therefore, a strong defense is absolutely mandatory.
If your future, your family, and your reputation are being threatened by accusations of domestic violence, our criminal lawyers can help and we are on your side. We urge you to contact our firm immediately to discuss your situation in a free consultation.