Tough Defense For Drug-Related Offenses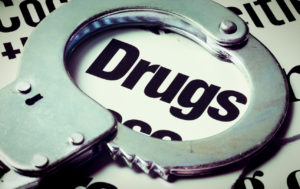 State and federal laws prohibit the possession, manufacture, sale, and distribution of controlled substances. If you are facing drug charges in Florida, you are up against some of the strictest drug laws in the nation. At Herman Law, P.A., we defend individuals who are facing drug charges on both the state and federal levels.
Our defense attorney is intimately familiar with the aggressive tactics employed by law enforcement and state prosecutors to secure convictions for drug offenses, and we know how to defend you. He is a former prosecutor with over 15 years of experience in criminal law, and he has been featured on Channel 5, Fox News, and in the Palm Beach Post. When you engage our firm, you will work with an attorney who is readily available and who will be directly involved in your case throughout the criminal process.
Attorney Ron D. Herman's professional qualifications:
AV® Rated by Martindale-Hubbell®
Selected for inclusion in Super Lawyers® Rising Stars℠
Former prosecutor
Over 150 jury trials to his credit
Florida Penalties Are Extremely Harsh For Drug Offenses
Due to Florida's location, it is a major hotspot for the illicit drug trade and local, state and federal law enforcement agencies invest their resources into arresting and convicting those involved in the illegal importation, manufacture, distribution and possession of controlled substances.
On the state level, drug offenses are prohibited under Section 893.13 of the Florida Statutes. Under this Section, it is unlawful for any person to sell, manufacture, or deliver, or possess with intent to sell, manufacture, or deliver a controlled substance, and this includes prescription medications.
Controlled substances include, but are not limited to:
What are the penalties involved in your drug crime?
On the state level, how a narcotics offense is punished depends on the type of drug, the quantity, and the offender's criminal history. Florida's drug crimes range from first degree misdemeanors, punishable by up to 1 year in jail and up to a $1,000 fine, to first degree felonies, punishable by up to 30 years in prison or life imprisonment, and up to a $10,000 fine.
Narcotics offenses such as drug trafficking can be prosecuted on the federal level. For example, if a person is charged with trafficking in 500 to 4,999 grams of cocaine, he or she can face up to 40 years in prison and up to $5 million in fines under federal drug laws.
The Felony Pre-Trial Intervention (PTI) program is a diversion program that is operated by the Florida Department of Corrections. Defendants charged with a qualifying third degree felony may be approved for this program.
Upon successful completion of the PTI program, the charge is dismissed. We highly recommend this option for qualifying defendants, as there are many benefits to this route versus the alternative of going through the court process.
Charged with a drug crime? Call Herman Law, P.A.!
If you are facing drug charges, we will vigorously search for any flaws in the prosecution's case that may get evidence suppressed so it is inadmissible in court, or better, that may get your charges dropped. We will also review your case to determine if you are eligible for one of Florida's diversion programs. With the completion of a diversion program, qualified offenders are able to avoid the stigma of a criminal conviction and a criminal record, thus we highly recommend these programs for those who qualify.
Find out what sets our firm apart from the
If you are facing drug charges, we urge you to contact our West Palm Beach criminal defense firm to discuss your options, including diversion programs!