Drug Defense Lawyer Protecting Your Rights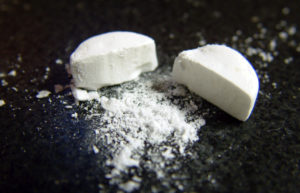 If you are facing felony charges for ecstasy, otherwise known as MDMA, E, X, or XTC, we urge you to contact Herman Law, P.A. to speak with West Palm Beach Criminal Defense Attorney, Ron D. Herman. Attorney Herman brings a wealth of knowledge to the table as a former prosecutor with over 15 years of experience in criminal law.
Attorney Herman's hard work and dedication in his clients' drug cases has resulted in reduced sentences and penalties, dropped charges, and ultimately notable distinctions including the AV Preeminent® Rating from Martindale-Hubbell® Law Directory. Attorney Herman's reputation has led to him being featured on Fox News, Channel 5, and in the Palm Beach Post.
MDMA, Ecstasy Charges in Florida
Ecstasy is widely known for increasing a sense of intimacy and inducing euphoria and mild psychedelia. The UN estimated that in 2008, between 10 and 25 million people globally had used ecstasy at least once in the past year, which was very similar to the number of cocaine and amphetamine users.
Despite its widespread recreational use at raves and dance clubs, ecstasy is a Schedule I controlled substance under the Controlled Substances Act. In Florida, it is unlawful for a person to be in constructive possession of ecstasy. Possession of ecstasy is a third degree felony, punishable by up to five years in a state prison.
Contact Herman Law, P.A. today!
If this was your first offense, you may be eligible for Florida's Pre-Trial Intervention Program (PTI). The PTI program is a diversion program operated by the Florida Department of Corrections whereby first time felony offenders are given the opportunity to avoid a criminal conviction.
In the face of felony drug charges, we highly recommended that you speak with us to discuss your eligibility and the benefits of this program.
Aside from diversion programs, there are other ways to fight drug cases and win. We will need to evaluate the facts of your case in order to determine if there is any mitigating evidence or holes in the prosecution's case that may get your drug charges reduced or dropped.
At Herman Law, P.A., we are passionate about defending citizens' rights under the U.S. and Florida Constitutions and we will bring the highest level of attention and dedication to your case.
Call our law office now to schedule a free consultation with Attorney Herman!