Federal Criminal Defense Attorney Serving West Palm Beach and the Surrounding Areas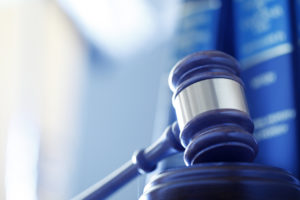 Facing federal criminal charges is frightening because of the severe potential penalties involved. When you are accused of a federal crime, the risk of substantial fines and lengthy imprisonment makes it essential to have an aggressive federal criminal defense attorney. Herman Law, P.A. serves clients in Palm Beach, Martin, and Okeechobee Counties and throughout South Florida. We have a well-earned reputation as a law firm that works tirelessly for each and every client. Experience, in-depth legal knowledge, and excellent litigation skills make us formidable opponents during trial. When you are confronted with a federal criminal charge, Herman Law is here to protect you and defend your rights.
We Have a Track Record of Successful Outcomes in Federal Cases
Take a look at the testimonials on our website and you will see how satisfied and relieved our clients are with the outcomes of their cases. Nothing would please us more than to add you to our extensive list of pleased clients. Our lead attorney, Ron D. Herman, has a background as a former prosecutor. This gives you the advantage of working with a federal criminal defense lawyer who understands the intricacies of prosecutorial tactics and how to attack them in court. Not only does he have outstanding credentials — including being AV Preeminent® Rated by Martindale-Hubbell®, a Florida's Super Lawyers®, and having been featured on Channel 5, Fox News — but his commitment to you is unwavering. He always follows the principle that you are innocent until proven guilty and will always treat you with the respect and compassion you deserve.
Thorough and Precise Federal Criminal Defense Strategies
Let's face it: being targeted by a federal agency, whether it's the FBI, the DEA, the Secret Service, ICE or the IRS, is a frightening experience. Once you engage the services of Herman Law, you can begin to relax, knowing that you are in the hands of one of the best federal criminal defense attorneys in the country. Depending on the type of offense you have been accused of, and the particular circumstances surrounding your arrest, we will take the time to investigate all evidence thoroughly and interview any witnesses. If necessary, we will confer with experts in related fields. You can count on us to carefully create a well-crafted courtroom strategy.
Federal Charges We Can Protect You Against
Our law office defends against a great many federal crimes (i.e. crimes that are charged under U.S. Code). We are well-prepared to defend you if you have been accused of any of the following crimes:
Bribery — offering, soliciting, giving or receiving something of value in order to influence the action of an official's public or legal duties
Counterfeiting — knowingly producing, possessing, or using fake documents to defraud (usually involves currency, but may include securities of other government documents)
Embezzlement — taking property belonging to someone who entrusted it to you
Mail Fraud — fraudulent scheming to intentionally deprive another of property or honest services via mail
Obstruction of Justice — attempting to impede the discovery, apprehension, conviction or punishment of anyone who has committed a crime through bribery, intimidation, physical force or murder
Drug Trafficking — knowingly manufacturing, selling, purchasing, possessing or delivering an illegal, controlled substance
Public Corruption — a breach of public trust or abuse of position by federal, state, or local officials and their private sector accomplices
Human/Sex Trafficking — soliciting and/or transporting a person for the purposes of a commercial sex acts, luring that person by force, fraud, or coercion
Bankruptcy Fraud — falsely claiming bankruptcy, attempting to conceal personal assets, and/or filing multiple bankruptcy claims
Health Care Fraud — executing, or attempting to execute, a scheme to defraud any health care benefit program or to fraudulently obtain property under control of any health care benefit program (e.g. using another's Medicaid benefits)
Insurance Fraud — committing any act with the intent to defraud an insurance company
White Collar Crimes — nonviolent, financially motivated crimes committed by business and government professionals
Defense Strategies Against Federal Crime
If you are facing federal charges, remember that the prosecution has the responsibility to prove that you are guilty "beyond a reasonable doubt." As your criminal defense attorneys, therefore, it is the job of Herman Law to raise the shadow of a doubt in the mind(s) of the jury. Our law practice has a great deal of experience in deciding which type of defense will work best in your case. Some are the possible defenses are:
Alibi — you were not in the location or did not have the ability to take the actions you are accused of taking
Someone else is the guilty party — you have been misidentified as the culprit
Police or prosecutorial misconduct — such as not being read your Miranda rights*
Entrapment — you would not have committed the crime without being lured or coerced by law enforcement officials
Self-defense — you committed the crime under threat of physical harm to you or your loved ones, or because you were being blackmailed
*You should be aware that if the police failed to read you your Miranda rights, it may make certain of your statements inadmissible; it doesn't, however, mean that your case will be dismissed.
As you can see, although federal crimes are serious, threatening your rights, your lifestyle and your freedom, there are many ways Herman Law, P.A. can defend you. The sooner you get in touch with us, the sooner we can help to extricate you from your legal difficulties, or at least make a favorable plea deal involving diminished penalties. You can reach us by phone or by filling out a contact form on our website. There is no charge for our initial consultation.