Are you facing federal charges?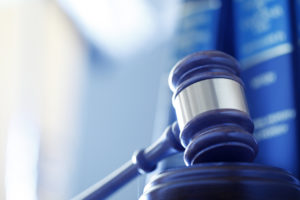 Federal crimes or federal offenses are criminalized acts under U.S. federal legislation. Due to the fact that federal crimes are prosecuted by numerous federal agencies and that they typically involve lengthy terms of imprisonment, you simply cannot afford to forgo a strong defense.
At Herman Law, P.A., we continuously strive to go above and beyond our clients' expectations. We work diligently to defend our clients' rights under the U.S. and Florida Constitutions, whether they are facing criminal charges on the state or federal levels. Our accomplishments and achievements are evidenced by Attorney Herman's AV Preeminent® Rating by Martindale-Hubbell®, his selection for inclusion in Florida's Super Lawyers® Rising Stars℠, and by his appearance on Channel 5, Fox News and in the Palm Beach Post.
Being Targeted by a Federal Agency
When a crime gets the attention of federal authorities, a federal law enforcement agency such as the FBI, the Secret Service, the DEA, ICE, or the IRS will conduct an investigation to determine if a federal offense was committed, and if so, by whom. The nature of the federal offense will determine which agency is responsible for conducting the investigation.
Some examples of federal crimes, include:
Bribery
Counterfeiting
Embezzlement
Mail Fraud
Obstruction of Justice
Public Corruption
Human Trafficking
Bankruptcy Fraud
Health Care Fraud
Insurance Fraud
If the federal agency concludes that a federal crime was committed, special agents may make an arrest or they may delay making an arrest until they obtain additional evidence against the suspect.
Federal Criminal Defense Representation in Palm Beach County
In a criminal trial, the government must provide enough evidence to convince the jury that you are guilty. This standard of proof is "beyond a reasonable doubt," thus it is our job as your defense team to introduce sufficient doubt in the minds of the jury. If you are found not guilty, you cannot be charged for the same crime again in federal court because the Constitution prohibits "double jeopardy."
If you are facing federal charges, contact Herman Law, P.A. to discuss your case in a complimentary consultation with a West Palm Beach federal crime lawyer!