Arrested for White Collar Crime? Get seasoned legal counsel on your side!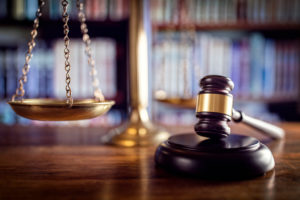 If you believe you are the target of a federal pre-indictment investigation, or if you have already been arrested and charged with committing a white collar crime, it is imperative that you contact West Palm Beach Criminal Attorney, Ron D. Herman immediately for a zealous defense. The sooner you act, the strong your defense will be!
At Herman Law, P.A., we represent individuals facing both state and federal charges. When facing charges for a white collar crime, you could be up against large federal agencies such as the FBI or the Secret Service with unlimited resources at their disposal, thus you must use the best defense lawyer you can find. You need an aggressive and dedicated advocate on your side!
Why choose Herman Law, P.A.?
Attorney Herman is a former prosecutor
AV Preeminent® Rated by Martindale-Hubbell®
Included in Florida's Super Lawyers® Rising Stars℠
Handled over 150 jury trials
What are white collar crimes?
White collar crimes encompass a variety of nonviolent crimes that are usually committed for the purpose of financial gain. Both state and federal laws criminalize white collar crimes, but a number of federal agencies such as the FBI, the IRS, the Securities Exchange Commission, and the Secret Service enforce federal white collar crime legislation.
White collar crimes include, but are not limited to:
Bankruptcy fraud
Piracy
Intellectual property theft
If you have been arrested for any of these types of crimes, it is crucial that you get an experienced criminal defense lawyer on your side today! You could be facing serious penalties, including time behind bars and thousands of dollars in fines. Do not put your reputation or your future on the line!
Contact a White Collar Criminal Defense Lawyer
The penalties for a white collar crime offense typically include fines, asset forfeiture, restitution, imprisonment, and more. In some cases, sanctions can be reduced when white-collar defendants enter into a plea agreement or assist authorities in their investigation. A common defense in white-collar cases is entrapment.
To fight your charges and secure a strong defense, contact our office at once to schedule a free consultation with Attorney Herman!