Get Qualified & Experienced Legal Counsel Today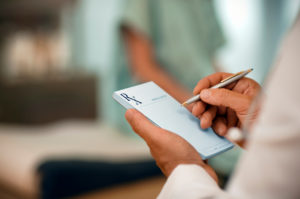 Herman Law, P.A. represents individuals and health care practitioners who are prime suspects in pre-indictment investigations and who have arrested for prescription fraud offenses. If you are facing state or federal drug charges, you could be at risk of a felony conviction, thus you should not hesitate to contact a West Palm Beach criminal lawyer from our firm. You need to start building a strong defense today!
When you are up against prescription fraud charges, you are a grave risk of going to prison, and you cannot afford to forgo a strong defense. Attorney Ron D. Herman is a former prosecutor who has handled over 150 jury trials. His unwavering commitment to our clients' cases has earned him honorable distinctions such as the AV Preeminent® Rating by Martindale-Hubbell® and selection into Florida's Super Lawyers® Rising Stars℠ list.
What is prescription fraud?
Prescription fraud is the practice of acquiring or obtaining a controlled substance by misrepresentation, fraud, forgery, or deception. Individuals can commit prescription fraud when they:
Steal prescription pads from doctors for fictitious prescriptions
Alter a physician's prescription
Call in their own prescription giving their own telephone number for call back information
Use computers to create prescriptions from non-existent doctors
Prescription fraud is also a form of white collar crime that occurs when a doctor provides controlled substances that are not medically necessary for the patient – a common practice at "pill mills."
According to the Drug Enforcement Agency (DEA), many narcotics, depressants and stimulants manufactured for legitimate medical use are abused and have been brought under strict legal control.
Drug diversion investigations involve, but are not limited to:
Doctors who sell prescriptions to abusers or drug dealers
Pharmacists who sell drugs and falsify records
Employees who steal inventory and falsify records to cover illegal sales
People who forge prescriptions
People who commit armed robbery of pharmacies and other drug distributors
Under 893.13 F.S., state-level prescription fraud charges are generally prosecuted as a third degree felony offense, punishable by up to five years in prison and up to a $5,000 fine.
Schedule a Free Consultation Now
Whether you are an individual being accused of altering a prescription, or if you are a physician whose prescribing practices have fallen under question by state or federal law enforcement authorities, your future hinges on the knowledge, skill and ingenuity of your defense counsel.
We urge you to fill out our online evaluation form to schedule a meeting with Attorney Herman as soon as possible. We care about you and will work diligently to minimize, if not eliminate the sentencing and penalties you are currently facing.