Criminal Defense Lawyer West Palm Beach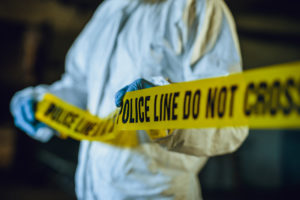 Have you recently been questioned by law enforcement? Or, do you believe that you are a person of interest or a prime suspect in a criminal investigation? If you are apprehensive about a criminal investigation, you can turn to Herman Law, P.A. for help.
As a former prosecutor with over 15 years of experience dealing with pre-file investigations, plea bargaining, and full blown jury trials, Attorney Herman knows Florida criminal law and how to ensure that your constitutional rights are protected from questionable tactics used by detectives and other government agents.
Palm Beach County Pre-Indictment Investigations
An indictment is a written accusation charging a person with a crime. Indictments originate from a prosecutor and are issued by the grand jury against the individual being charged with a crime. The purpose of the indictment is to inform the accused that he or she is being charged with a crime so they can prepare a defense.
If the police or federal authorities have reason to believe that you committed a crime or were present at the scene of a crime, there is a strong possibility that a pre-indictment investigation is being conducted against you right now. The pre-file investigation is merely the criminal investigation conducted by law enforcement, or the District Attorney's Office, or a federal agency before formal charges are filed.
If you are the target of such an investigation, you can reasonably expect that state or federal authorities are pouring their vast resources into gathering sufficient evidence to officially charge you with committing a state or federal criminal offense.
Federal Pre-Indictment Investigations
When crimes are brought to the attention of federal authorities, the appropriate federal law enforcement agency will conduct an investigation to determine if a federal offense was committed, and if so, by whom. If a federal agency such as the FBI, the IRS, the DEA, or the Secret Service concludes that a crime was committed, they may:
Make an arrest without an arrest warrant
Obtain an arrest warrant
Delay the arrest until additional evidence is collected against the suspect
Protect your rights – contact Herman Law, P.A. for help!
If you believe you are a prime suspect in a felony case, it is critical that you speak with a West Palm Beach criminal defense attorney as soon as possible. In some cases, the strongest evidence against a suspect can be their own incriminating statements – do not make this mistake!
In criminal investigations, law enforcement are allowed to lie in order to obtain evidence against you, and this can be very intimidating without a skilled defense lawyer by your side. As a former prosecutor who has tried over 150 jury trials, Attorney Herman will fight hard to stop the investigation in its tracks.
By enlisting a skilled defense lawyer early on, it may be possible to avoid having official charges filed in the first place. Contact our West Palm Beach criminal defense firm to discuss the details of your case in a risk-free consultation!