Racketeer Influenced and Corrupt Organizations Act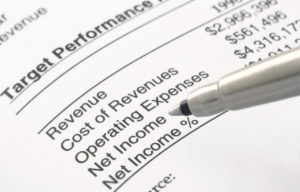 Have you been accused of running an illegal business or using a legitimate enterprise to conduct illegal activity? If so, you may be facing RICO charges and you must act quickly to secure a strong defense.
Our founding attorney, Ron D. Herman is a former prosecutor who defends clients against white collar crime charges. His dedicated efforts and unwavering commitment to his clients has led to his AV Preeminent® Rating from Martindale-Hubbell® and his inclusion in Florida's Super Lawyers® Rising Stars℠ list, a distinction that represents not more than 2.5% of attorneys in the state.
Federal Racketeering/RICO Charges
Racketeering occurs when organized groups run illegal businesses, otherwise known as "rackets." It also occurs when an organized crime ring uses a legitimate organization to embezzle funds. While older forms of rackets dealt with prostitution, drug trafficking, illegal weapons trafficking and counterfeiting, today racketeering has become rampant among seemingly legitimate enterprises and white collar criminals.
Before Congress enacted laws combatting organized crime activities, prosecutors had a difficult time taking down rackets. While prosecutors were able to convict lower-ranking members of organized crime organizations, they had a much harder time prosecuting the masterminds behind these businesses because it was difficult to directly connect them to any crimes.
In 1970 RICO is Enacted by Congress
In 1970, Congress enacted the Racketeer Influenced and Corrupt Organizations Act by Section 901(a) of the Organized Crime Control Act of 1970, signed into law by Richard Nixon. The enactment of RICO gave prosecutors the legislation they needed to combat organized crime.
Those who are found guilty of racketeering can be fined up to $25,000 and sentenced to prison for up to 20 years per a count. Additionally, racketeers must forfeiture all ill-gotten gains and any interest in a business gained through racketeering activities. Under RICO, individuals who have been harmed by racketeering activities have the right to file a civil lawsuit and if successful, the victim can collect treble damages, meaning damages that triple the amount of actual or compensatory damages.
Are you facing racketeering charges? Call now for a free evaluation.
As you are well-aware by now, federal racketeering charges are serious and your life could be ruined by a conviction. At Herman Law, P.A., we are passionate about defending those facing RICO violations and we can help you too. We care about your future and will defend you to the fullest extent of our abilities.
Call our office today for the knowledgeable legal support your case demands.