Prostitution Defense in Palm Beach County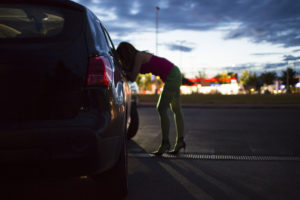 If you have been accused of engaging in prostitution, or having any association with such activity, you are facing the possibility of incarceration, fines, and a permanent criminal record. Whether you were the alleged prostitute, or the "John," you need and deserve the best criminal defense representation you can find.
At Herman Law, P.A., we treat each and every client as a top priority and always aim to achieve the most desirable case results achievable. Our founding attorney, Ron D. Herman is a former prosecutor who now specializes in defending individuals accused of sex crimes, such as sexual battery (rape, date rape), lewd and lascivious offenses, sex crimes against children, child pornography (possession and distribution), solicitations of minors, as well as prostitution and related crimes. Over the last 15 years, he has handled more than 150 jury trials and garnered industry accolades, such as an AV Preeminent® Rating from Martindale-Hubbell®. Clients that come to our firm choose proven and recognized legal prowess for their defense.
Florida's Prostitution Laws
Under 796.07 of the Florida Statutes, prostitution is defined as giving or receiving of the body for sexual activity for payment. Under Florida's prostitution statute, it is illegal to:
Own, maintain, or operate any building for prostitution.
Offer, or agree to secure another for the purpose of prostitution.
Receive, or agree to receive any person into any building for the purpose of prostitution.
Direct, take, or transport, or agree to direct, take or transport any person, with knowledge or reasonable cause to believe such activities are for the purpose of prostitution.
To offer to commit, to engage in, or to commit to engaging in prostitution.
To solicit, induce, or entice another person to commit prostitution.
To live in, enter, or remain in a building for the purpose of prostitution.
To purchase the services of someone engaged in prostitution.
Penalties for Prostitution
First Offense: A misdemeanor of the second degree, punishable by a maximum of 60 days imprisonment, and up to a $500 fine.
Second Offense: A misdemeanor of the first degree, punishable by up to 1 year in jail, and up to a $1,000 fine.
Third Offense: A felony of the third degree, punishable by up to 5 years in prison, and up to a $5,000 fine.
Choose a defense firm that specializes in these cases! Call today!
Prostitution is one of the oldest professions that usually involves two consenting adults, but any type of activity associated with this sex offense is criminalized under Florida law. At Herman Law, P.A., we are passionate about defending individuals facing prostitution charges, and whether this is your first or third offense, we will respect your privacy and fight hard for a favorable case result.
Contact our West Palm Beach criminal lawyer today for a complimentary consultation.