Hire a former prosecutor as your criminal defense lawyer!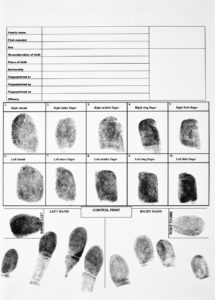 Sex offenses typically involve nonconsensual contact, but this is not always the case. Florida laws prohibit certain consensual acts such as prostitution, or others that don't involve forcible sex such as indecent exposure. If you have been accused of committing a sex offense, it is important that you act fast to secure a good defense lawyer.
Attorney Ron. D. Herman is a former prosecutor with over 15 years of experience who specializes in defending individuals accused of serious sex crimes, such as sexual battery (rape, date rape), lewd and lascivious offenses, sex crimes against children, child pornography (possession and distribution), solicitations of minors, as well as prostitution and related crimes. At Herman Law, P.A. we understand that false accusations of these crimes can be irreparably damaging and when a conviction can rely on eyewitness testimony, defendants cannot afford to forgo a strong defense. Attorney Herman has tried more than 150 jury trials and is well-versed in commanding the courtroom in favor of his clients.
Examples of common sex offenses, include:
Sexual Battery
Sexual Misconduct
Unlawful Sexual Activity With Certain Minors
Procuring Minor for Prostitution
Indecent Exposure
Video Voyeurism
Sex Offense Against the Elderly or Disabled
Sexual Performance by a Child
Obscenity
Are you facing felony sex crime charges?
While sex crime charges are often cases of "he said, she said," sadly, it is not unusual for an alleged "victim" to point the finger at an innocent person in the course of divorce proceedings, a child custody battle, or even in the pursuit of compensatory damages in a civil suit (usually involving a wealthy defendant).
Whether you committed a sex offense or not, or if it was a simple misunderstanding, you face the possibility of fines, imprisonment, sex offender registration, a ruined reputation and career.
To illustrate, under Section 794.011, sexual battery (rape) against a person 12 years or older by means of force, violence, or the threat of violence is a felony of the first degree, punishable by up to 30 years in prison or life imprisonment and a maximum $10,000 fine. If the offender commits the sexual battery without physical force or violence, it is a second degree felony, punishable by up to 15 years in prison and a maximum $10,000 fine.
Facing charges for a sex offense is no laughing matter. Even if you are entirely innocent, it is vital that you engage a hard-hitting West Palm Beach criminal lawyer such as Attorney Ron D. Herman. Every client is our top priority and regardless of your charges, Attorney Herman will work tirelessly to defend your rights under the Florida and U.S. Constitutions and to pursue the most positive case results attainable. Call our office today to speak with Attorney Herman in a free consultation – we care about you!