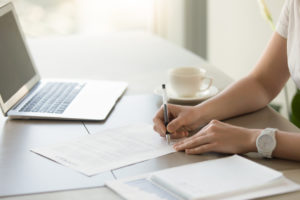 Although the mortgage industry and real estate sector are heavily regulated at both the state and federal level, mortgage fraud schemes are on the rise in Florida. Because fraud is a serious offense that can lead to lengthy prison sentences and significant financial penalties, it is crucial for anyone who is under investigation or facing criminal charges to have proper legal representation.
Herman Law, P.A. is the premier white collar criminal defense law firm serving clients in Ft. Lauderdale, West Palm Beach and throughout South Florida. We routinely represent clients who are facing mortgage fraud and real estate fraud charges in both the state and federal courts.
What is mortgage fraud?
The term mortgage fraud encompasses an array of schemes in which individuals and businesses use false information on mortgage documents to defraud a lending institution. If the lender is a federally insured institution, federal charges can apply. Depending on the circumstances, additional charges may be brought including bank fraud, wire fraud, and conspiracy.
Some common mortgage fraud schemes, include:
Providing false identification and inaccurate financial information on a mortgage loan application, sometimes involving identity theft
Providing altered or forged pay stubs, W-2s, tax returns, financial statements and other  documents in support of a mortgage application
Artificially inflating the value of a property in a real estate appraisal to make greater profits in a resale, often in connection with "flipping"
Using a "straw buyer" in a property flipping scheme to qualify for a loan in order to conceal the identity of an investor who may have numerous other loans
Taking out a second mortgage with another lender in order to make the down payment on a first mortgage, without the first lender's consent or approval
Equity skimming – a scheme in which someone takes out a mortgage loan, rents out the property until it goes into foreclosure, and keeps the loan proceeds
Who is involved with mortgage fraud?
Mortgage fraud schemes typically involve the coordinated efforts of mortgage brokers, investors, real estate professionals, such as appraisers, title insurance abstract companies and even attorneys. At times, homeowners and buyers who are induced into submitting false information in order to qualify for a loan also face criminal charges. In the end, these schemes are aimed at unlawfully obtaining a financial profit or funding for a property and ultimately cause significant problems for homeowners, lenders and investors. For this reason, the state and federal government investigate and vigorously prosecute mortgage and real estate fraud cases.
Penalties for Mortgage Fraud
Because mortgage fraud can involve crimes at either the state and federal level, the potential penalties can vary. Although mortgage fraud is typically considered a felony offense, misdemeanor charges may be brought depending on the amount of money involved.  Nonetheless, a conviction can lead to significant penalties, including:
Prison– Under Florida law, mortgage fraud can be charged as second degree or third degree felonies punishable by 5 to 15 years in prison, depending on the value of the loan. A federal mortgage fraud conviction can lead to a federal prison sentence of up to 30 years.
Fines -Fines imposed by the state can range from $5,000 to $10,000, while a single federal felony conviction can result in a fine of up to $1 million, depending on the value of the loan.
Restitution -This is designed to compensate the injured party in a mortgage fraud scheme. For example, someone who makes false statement in a mortgage application, provides inaccurate financial information, or inflates the value of a property appraisal may be required to pay restitution to the lender in addition to paying fines.
Probation – Probation can be imposed that requires meeting specific court requirements such as regularly reporting to a probation officer, submitting to random drug testing, and refraining from committing other criminal offenses.
Dedicated Mortgage Fraud Defense Attorney
If you are being investigated or facing charges for mortgage fraud, contact Herman Law. Although the government has an unfair advantage over those who have been accused of crime, we have the skills, knowledge and resources to level the playing field.
These cases are complex and typically involve collecting vast amounts of information. By collaborating with a network of respected forensic experts, we will devise a strategy to win an acquittal. Over our may years of practice, we have successfully defended multimillion-dollar mortgage cases as well as related charges such as mail and wire fraud, tax fraud and money laundering.
Regardless of whether you are facing state or federal mortgage fraud charges, the consequences of a conviction can be severe. You will forfeit many of your freedoms, including the right to vote, and be required to pay significant financial penalties. Our criminal defense attorneys are widely recognized for aggressively and successfully defending the most complex mortgage and real estate fraud charges. We will work diligently to protect your freedom, your reputation and your future. Call our office today for a free consultation.
Herman Law, P.A. serves clients in Ft, Lauderdale, West Palm Beach, Martin, Okeechobee and Palm Beach Counties and throughout South Florida