West Palm Beach Human Trafficking Defense Attorney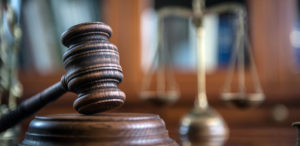 Because human trafficking is pervasive in Florida and throughout the nation, state and federal laws have been enacted to curb the practice. Nonetheless, sex trafficking of women and children and trafficking of illegal workers continues to be a problem. Florida is a "zero tolerance" state, however, and the law provides strict punishments for those convicted of human trafficking.
Herman Law, P.A. is a premier criminal defense law firm serving clients in West Palm Beach and throughout the state of Florida. Well-versed in the applicable human trafficking laws, we have a proven track record of successfully trying cases in state and federal court. Guided by a principle that anyone accused of human trafficking is innocent until proven guilty, we offer each client aggressive legal representation and innovative defense strategies.
What is human trafficking?
Under Florida law, human trafficking is defined as a form of "modern-day slavery" that involves transporting, soliciting, recruiting, harboring, providing, enticing, maintaining, or obtaining another person for purposes of exploitation. Victims include both U.S. citizens and persons trafficked domestically within the borders of the country who are subjected to force, fraud, or coercion. Generally, there are two forms of human trafficking:
Human Trafficking for Sex — The majority of victims are women and children who are forced to work in prostitution and/or the commercial sex industry.
Human Trafficking for Labor — Due to the large immigrant presence in Florida that depends on agricultural work, migrant workers are at a higher risk of labor exploitation and being forced into involuntary servitude.
Penalties for Human Trafficking in Florida
Human Trafficking is a first-degree felony in Florida, punishable by 30 years in prison — enhanced penalties apply when the victim is a minor. In particular, being convicted for forcing a child under the age of 18 into commercial sexual activity after or during the transport can result in a life sentence. Florida law also requires individuals convicted of human trafficking to register as sex offenders and provides for the forfeiture of any property used in the commission of the crime.
In addition, human trafficking cases typically involve other criminal charges such as conspiracy, fraud, and coercion. In order to gain a conviction, however, the prosecution must be able to prove a defendant knowingly or recklessly attempted to engage or participate in transporting, soliciting, recruiting, providing, or obtaining a person for transport.
Federal Law on Human Trafficking
Because charges often involve alleged movement across state or international borders, human trafficking is also a violation of a number of federal laws. The Mann Act, for example, makes it illegal to transport an individual across state lines, or to coerce an individual travel across state lines, for purposes of engaging in prostitution.
Additionally, the Victims of Trafficking and Protection Act (TVPA) makes human trafficking illegal and imposes harsh penalties for those who are convicted. Under this law, human trafficking is also considered an offense that be charged under the Racketeer Influenced and Corrupt Organization Act (RICO).
Prosecutors can also bring charges under the Trafficking Victims Protection Reauthorization (TVPRA) and the Alien Tort Statute (ATS). Finally, Title 18 of the United States Code prohibits human trafficking and provides penalties for a wide range of offenses, including:
Forcing another to perform forced labor
Possessing slaves aboard a vessel
Transporting slaves from the United States
Sex trafficking of children
Selling another person into involuntary servitude
Title 18 imposes a prison sentence of up to 20 years for anyone convicted of kidnapping or selling another person into slavery, enticing or persuading another to go somewhere for purposes of exploitation, or holding or selling another person into involuntary servitude. If death or serious bodily injury occurs during the commission of the crime, or the offense involves kidnapping or attempted aggravated sexual abuse, the penalty may be elevated to life in prison.
Defending Human Trafficking Charges in South Florida
Herman Law, P.A., is highly regarded for designing successful defense strategies against human trafficking charges. We work diligently to build a successful defense that starts with conducting a thorough investigation. Our legal team will examine all of the state's evidence which may include seized phone records, computer records, medical records, DNA evidence. We will also work to determine whether investigators made procedural errors or violated your civil rights. Did police fail to read your the Miranda Warnings? Was evidence obtained without a proper search warrant? Did investigators use harsh interrogation tactics or try to coerce a confession?
Our attorneys have the legal knowledge and courtroom experience to successfully defend you at trial and win an acquittal. Depending on the strength of the evidence against you, however, we may seek to have the charges reduced. In short, human trafficking is a serious crime and a conviction will result in the loss of your freedom. If you are under investigation for, or have been charged with, human trafficking, having a powerful criminal defense attorney can make all the difference. Call our office or fill out the online contact form to set up a free consultation.