Asset Forfeiture Defense in Palm Beach County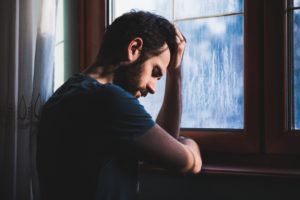 Florida's forfeiture laws give law enforcement a large incentive to forfeit property allegedly connected to criminal activity. While the FBI claims that this is an effective tool for reducing the incentive for illegal conduct, on the flipside forfeiture has become popular method of "policing for profit."
If you believe that your property has been seized because the government's desire for cash trumped due process or your property rights, Herman Law, P.A. can help. As a former prosecuting attorney with over 15 years of experience, Attorney Ron D. Herman is intimately familiar with Florida's forfeiture laws and how to fight for your rights in forfeiture proceedings.
Why Attorney Herman is qualified to help you:
He is AV Preeminent® Rated by Martindale-Hubbell®
Selected for inclusion in Florida's Super Lawyers® Rising Stars℠
Attorney Herman practices state and federal criminal defense
He has been featured on Channel 5, Fox News, and the Palm Beach Post
Understanding Asset Forfeiture Laws
Under the Florida Contraband Forfeiture Act, any controlled substance, money, or other property, including but not limited to aircrafts, weapons, machines, currency, homes, real property, or vehicles which were used, or attempted to be used in the commission of any felony, or which was acquired by the proceeds of criminal activity can be seized under the Act.
In the eyes of the law, the seizure of property by law enforcement agencies is permissible when the property is evidence of a crime or connected to criminal activity.
With criminal forfeitures, the property subject to the forfeiture is named in the same indictment that charges the defendant with a crime. The government is supposed to meet the legal standard of proof beyond a reasonable doubt in order to convict the defendant and forfeit his or her property.
What is equitable sharing?
In 1984, the Comprehensive Crime Control Act authorized federal officials to implement a nationwide asset forfeiture program, since then asset forfeiture has become a powerful weapon targeted at all types of alleged criminals from white collar criminals to drug dealers.
The Department of Justice Asset Forfeiture Program shares federal forfeiture proceeds with cooperating local and state law enforcement agencies in what is known as "equitable sharing." Under the "Program," local and state law enforcement agencies can receive as much as 80% of forfeiture proceeds.
Were your property rights violated? Contact Herman Law, P.A.!
Unfortunately, the widespread use of forfeiture has not only benefitted law enforcement, its potential for abuse has led to policing for profit, which must end. Whether you suspect that your property rights have been violated, or if your property is at risk in a criminal proceeding, we urge you to contact West Palm Beach Criminal Defense Attorney, Ron D. Herman. We know the system inside and out and we will fight hard to protect your freedom and your property!