Palm Beach County Theft Crime Attorney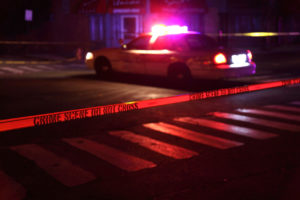 Have you been accused of stealing someone else's property and are you suddenly faced with grand theft charges? At Herman Law, P.A., we represent individuals who are facing criminal charges for all levels of theft-related crimes, including white collar crimes such as embezzlement or insurance fraud. As a former prosecutor with over 15 years of experience and numerous professional accolades such as the AV Preeminent® Rating from Martindale-Hubbell®, Attorney Herman is the one to trust with your theft case.
If you are accused of stealing property valued over $300, you could be in a lot of trouble. While these days $300 is not a lot of money, you would be surprised to learn that third degree grand theft charges can land you in a Florida prison for up to 5 years.
What are the penalties for grand theft?
Arguably, the government should be allocating their funds elsewhere and concentrating on hardened criminals as opposed to locking away alleged thieves, and this one reason why it is so important to have a skilled West Palm Beach criminal lawyer such as Attorney Herman who can negotiate a favorable plea bargain with the prosecutor, if not work to get the charges dismissed.
Grand theft is covered under Section 812.014, depending on the circumstances of the case and the value of the goods stolen, grand theft can be charged as a first, second, or third degree felony.
First Degree Felony: The property stolen is valued at $20,000 or more, but less than $100,000. Punishable by up to 30 years or life imprisonment and a maximum fine of $10,000.
Second Degree Felony: If the property was emergency medical equipment used to provide emergency services, or law enforcement equipment. Punishable by up to 15 years in prison and a maximum fine of $10,000.
Third Degree Felony: If the property is valued at $300 or more, but less than $20,000. Or if the property stolen was a will, a codicil, firearm, motor vehicle, or commercially farmed animal. Punishable by up to 5 years in prison and a maximum $5,000 fine.
Protect your rights. Contact a West Palm Beach criminal attorney!
As illustrated above, if you are convicted of grand theft, you can be in a lot of hot water. Whether you were desperate and made a mistake, or if you are innocent of the charges, your future hinges on the quality of your defense counsel. We will fight hard to unearth any mitigating evidence that may get your charges reduced or dropped, but we will also humanize you before the prosecutor and explain why it would be a waste of the state's revenue to pursue maximum punishment.
Contact our firm today to meet with Attorney Herman in a free consultation. We care about your future and we will fight relentlessly for your freedom!