Homicide Defense Throughout Palm Beach County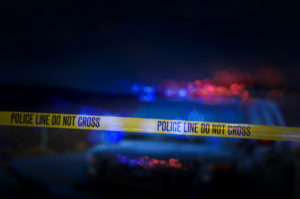 At Herman Law, P.A., we treat every client that walks through our doors as a top priority. If you or someone you love is being accused of murder, we can help. Our clients are people who are often in the wrong place at the wrong time, or who were placed in compromising situations. If the state believes that you intentionally took another person's life, your own life and your entire future is hanging by a thread.
Attorney Ron D. Herman is a former prosecutor with over 15 years of experience. He is not only a dedicated attorney who makes himself completely available to his clients, but his unwavering commitment to his clients' cases has earned him some of the most notable accolades in the legal field including the AV Preeminent® Rating from Martindale-Hubbell®. When your future is depending upon the quality of your defense, you must hire the best defense counsel you can find.
Defining Murder in Florida
Under Section 782.04 of the Florida Statutes, murder is the unlawful killing of a human being. When the murder is committed during the commission of a crime such as arson, sexual battery, robbery, burglary, kidnapping, escape, aggravated child abuse, aggravated stalking, carjacking, or home-invasion robbery, it is murder in the first degree, a capital felony, punishable by life imprisonment or by death.
Depending on the facts of the case, and whether or not the death occurred during the commission of the offense, murder can be charged as a first or second degree felony.
First degree felonies are punishable by up to 30 years imprisonment or life in prison, and up to $10,000 in fines.
Second degree felonies are punishable by up to 15 years in prison and up to a $10,000 fine.
Defenses to Homicide Charges
Justifiable use of deadly force – It is justifiable to use deadly force when a person is resisting any attempt to murder him or her or when a person is attempting to commit any felony upon him or her in any dwelling or home where such person is located.
Excusable homicide – A homicide is excusable when it is committed by accident and without any unlawful intent, or by accident and misfortune in the heat of passion, or upon any sudden and sufficient provocation, or upon a sudden altercation, and without being committed in a cruel or unusual manner.
Contact our office for a risk-free consultation!
If you have been accused of murder or manslaughter, your situation demands a strong defense. At Herman Law, P.A., we know how to defend homicide cases and we will work exhaustively to achieve a successful case result considering the facts of your case. We are on your side – call us today!