Call Our West Palm Beach Criminal Defense Lawyer Today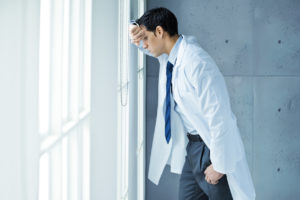 Doctors hold a particularly sensitive position in our communities, where they are trusted with many responsibilities and resources that, if mishandled, could amount to a criminal charge. When this happens, not only is a doctor's career threatened, but they could be facing serious penalties, as well. Both state and federal laws govern these cases and expose defendants to significant fines and prison time if a conviction is reached.
At Herman Law, P.A., all of our clients benefit from the knowledge and strategies of a former prosecutor well-versed in our criminal justice system. Attorney Ron Herman has been industry recognized for the work he has done for his accused clients and is licensed to practice in both state and federal courts. Our firm has the valued insight to ensure that the allegations against doctors and other medical professionals receive the scrutiny and aggressive defense they deserve.
Our firm is ready and experienced to assist clients in the following matters:
Kickbacks
Physicians and other healthcare providers can be charged with receiving "kickbacks," or payments, for referring patients to services or goods provided by vendors with whom they have an under-the-table deal. Our firm is ready to critically assess and challenge these allegations and represent clients charged with receiving these types of payments.
Health Care Fraud
Health care fraud comes in many forms but, it always involves billing insurance providers (even Medicaid and Medicare) for allegedly needless medical service or services that were never performed (false claims). These are often considered federal crimes and are that charged after an investigation by an agency like the DEA, DOJ, OIG, or others. If you've been accused of health care fraud, the time to speak with proven counsel is now.
Self-Referrals
In the health care industry, a self-referral occurs when a doctor refers a patient to a health care facility or service that is owned/provided by either themselves or someone in their family, for example. These charges essentially accuse a doctor of acting not in the patients' best interest but for their own financial gain. Our firm is familiar with the federal statute that prohibits this activity (Stark Law) and how to protect our clients' rights when facing these charges.
Drug Diversion
For doctors and pharmacists, drug diversion allegations mean that they have mishandled their authority to prescribe or provide prescription drugs. This could mean that a doctor or pharmacist knowingly participated in "doctor shopping," or that they are willfully collaborating with drug traffickers. Whatever the case, these are very serious charges that call for aggressive and highly reputable defense counsel.
RICO Cases
RICO ("Racketeer Influenced and Corrupt Organizations") is often associated with organized crime and gang activity, but it can also apply when doctors and other healthcare providers cooperate to perpetrate fraud. If you have been charged in a federal RICO case, our firm is ready to contest these serious accusations against you and develop a strong, compelling defense.
These are just a few of the many charges doctors and other health care professionals can face. If you're in need of an experienced, well-respected firm to provide criminal defense for doctors or other health care providers in West Palm Beach, we urge you to contact us at Herman Law, P.A. today.
Don't hesitate to start challenging and fighting the allegations against you and your reputation. Contact us today to schedule a free case evaluation.