Defense Attorney Fighting The Death Penalty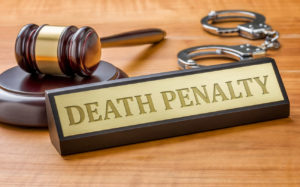 For a defendant, there is nothing more devastating than facing capital punishment. At Herman Law, P.A., we are passionate about defending the rights of Florida's citizens and protecting them against zealous prosecutors who invest the state's resources to enforce the death penalty.
As a caring and compassionate criminal defense attorney, Ron D. Herman is a firm believer in human rights, and therefore fights hard against capital punishment.
Why Attorney Ron D. Herman?
As a former prosecutor, he offers valuable insight into death penalty cases
AV Preeminent® Rated by Martindale-Hubbell®
15 years of experience in criminal law
Featured on Fox News, Channel 5, and in the Palm Beach Post
Florida Does Have the Death Penalty
The state of Florida does have the death penalty. Florida was actually the first state to bring the death penalty back after the Supreme Court of the United States had abolished the death penalty in the 1972 Furman v. Georgia decision. Florida performed the first post-Furman involuntary execution in 1979, and since that time has executed 87 convicted murderers. As of June 21, 2014, there were 396 inmates in Florida awaiting their execution.
In Florida, the capital crimes punishable by death are:
Florida's death chamber is located at Florida State Prison in Raiford. Male convicts who are sentenced to death are incarcerated at Florida State Prison, or at Union Correctional Institution, located next door. Female convicts sentenced to death are housed at Lowell Correctional Institution, north of Ocala.
While many states abandoned the electric chair and switched to lethal injection, the Florida Senate opposed giving up "Old Sparky," viewing it as a deterrent. After the botched Davis execution in 1999, lethal injection became Florida's default method.
Contact Herman Law, P.A.
Many still view capital punishment as highly controversial and inhumane, especially where there is concern over executing innocent persons. If you are facing the possibility of capital punishment, we will aggressively fight to protect your rights, your freedom, and more importantly, your life.
Contact our West Palm Beach office immediately if you are being charged with a capital crime.