What happens after an arrest?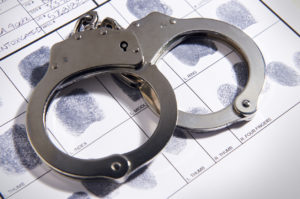 If you or a loved one were recently arrested for an alleged criminal offense in West Palm Beach, you should immediately contact Herman Law, P.A. for a strong and dedicated legal defense. Attorney Ron D. Herman is a former prosecutor with 15 years of experience and over 150 jury trials to his credit. With an AV® Rating from Martindale-Hubbell® for ethical conduct and legal ability, you can trust that your case is in very good hands when you work with Attorney Herman.
Criminal Justice Process
Whether a person is arrested at the scene of a crime, or if a warrant was issued for their arrest, or if an arrest was based on an indictment from a grand jury, the evidence must be sufficient enough to convince the court that there was "probable cause" to believe a crime was committed, and that the person was involved in the crime.
Within 24 hours of the arrest, the defendant appears before a judge for a magistrate hearing. At this time, the judge sets the conditions for release of the defendant from jail (if any).
If the defendant is not perceived as a flight risk, he or she may be released on their own recognizance pending judicial proceedings, meaning the person does not have to post bond. In some circumstances, a defendant may be allowed to post bond before the hearing.
Palm Beach County has a "no bond" policy on domestic battery cases. The State Attorney's Office also has a "no drop" policy for domestic violence cases; therefore, defendants may be prosecuted in domestic violence cases without the victim.
Attending the Bond Hearing
There are many crimes where bail bonds have been previously determined by the courts and are included in a list of standard bond amounts. If the defendant is unable to post the standard bond amount, or if the person is accused of a crime such as rape, robbery, kidnapping, or murder, and it is not included in the standard bond list, the defendant will have a first appearance hearing within 24 hours of the arrest. This is called the magistrate hearing.
Defense Representation at Your Bond Hearing
As a defendant, it is extremely important to engage a skilled criminal lawyer as early as possible in a case. At Herman Law, P.A., we can represent you at your bond hearing and pursue a release on your recognizance, or at the very least we will pursue the lowest bond possible in order to expedite your release from jail.
Arrested for a criminal offense? Contact our West Palm Beach criminal defense firm today to schedule a risk-free consultation!