Accused of fraud? Retain legal counsel now!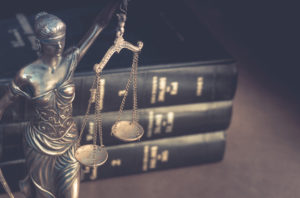 At Herman Law, P.A., we represent clients who have been charged with both state and federal crimes, including all types of fraud offenses, many of which are prosecuted at the federal level. Whether you are a suspect in a federal fraud investigation, or if you have already been charged with a fraud offense, there is a good chance that state or federal authorities are pouring their vast resources into your investigation, thereby demanding that you have a strong defense.
Attorney Ron D. Herman is a former prosecutor with over 150 jury trials to his credit. You can look to his professional accomplishments and accolades to confirm that he is the West Palm Beach criminal attorney to trust with your fraud case, some of which include:
AV Preeminent® Rating from Martindale-Hubbell®
Selected for inclusion in Florida's Super Lawyers® Rising Stars℠
0 Superb Avvo Rating
Featured on Fox News, Channel 5, and in the Palm Beach Post
Types of Fraud Crimes
Fraud refers to deliberately deceiving another person or entity with the intent of causing damage, namely financial damage. Prosecutors will seek maximum penalties for individuals accused of fraud, especially when finances and deception are involved.
There are many different types of fraud; for example:
Bankruptcy Fraud
Credit Card Fraud
Health Care Fraud
Insurance Fraud
Mail Fraud
Government Fraud
Financial Fraud
Securities Fraud
Most fraud crimes are categorized as a form of white collar crime, and depending upon the offense, it may be criminalized under state or federal legislation. You cannot afford to put your freedom or your reputation on the line! You need to retain the counsel of a legal professional who knows how to handle tough and complex cases at all levels.
Facing fraud charges? Call now for a risk-free consultation.
In Florida, a fraud crime can be prosecuted as a first degree misdemeanor, or as a first, second, or third degree felony, or it can be prosecuted as a federal offense. When a fraud crime is a violation of a federal law, a federal agency such as the FBI, the IRS, the Secret Service, or the Securities and Exchange Commission will participate in the enforcement of federal legislation.
If you are facing state or federal fraud charges, contact Herman Law, P.A. as soon as possible to arrange a free consultation with Attorney Herman!