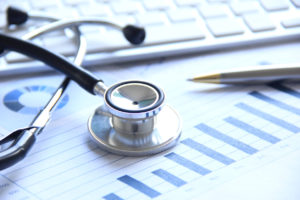 Today, access to affordable healthcare is growing concern for many Floridians as well as a hot button issue that has garnered a great deal of media attention. What is not widely known is that the healthcare system is plagued by fraud and abuse, costing the country billions of dollars each year. For this reason, state and federal prosecutors aggressively pursue healthcare fraud cases. These are serious charges that can lead to significant penalties, including imprisonment and fines.
Herman Law, P.A. designs criminal defense strategies for clients who are facing healthcare fraud charges in Ft. Lauderdale, West Palm Beach and throughout South Florida. If you have been accused of healthcare fraud, our attorneys are uniquely qualified to handle these complex cases.
What is healthcare fraud?
Generally, healthcare fraud occurs when false or misleading information is submitted to an insurer, Medicare or Medicaid in order to recover payment for healthcare services. Examples of healthcare fraud include:
Billing for services not actually provided
Administering unnecessary services
Upcoding – billing for a more costly service than the one actually performed
Unbundling – billing each stage of a procedure as if it were a separate procedure
Accepting kickbacks for patient referrals or for certain drugs or treatments
Billing Medicare or Medicaid and the recipient for the same services
Providing false information in a Medicare or Medicaid application
Self-referrals
Forging a prescription
State and Federal Healthcare Fraud Charges
Because Medicare is a federal program, and Medicaid is jointly run by the state and the federal government, healthcare fraud can lead to both state and federal charges.
Under Florida law, healthcare fraud is defined as the "intentional deception or misrepresentation made by a person with the knowledge that the deception results in unauthorized benefit to herself or himself or another person." In particular, the state will prosecute individuals who knowingly make, cause to be made, or attempt or conspire to make, false statements in order to obtain goods or services from the Medicaid program.
At the federal level, healthcare fraud is governed by a variety of statutes, including:
False Claims Act – Designed to protect the government from being over charged for goods or services, including Medicare reimbursements. Under this law, a whistleblower that reports someone for defrauding the government can receive a portion of any funds that are recovered.
Anti-Kickback statute – It is illegal to pay for or receive anything of value in exchange for referring patients covered by Medicare or other government health care program.
Stark Law (Physician Self-Referral) – Prohibits doctors from referring Medicare patients for certain health services to any entity that the doctor, or an immediate family member, has a financial relationship with, whether an indirect investment or a direct compensation arrangement.
Criminal Health Care Fraud Statute – Prohibits knowing and willful attempts to defraud any health care benefit program or obtain money or property under false pretenses or promises.
In addition, the Florida Attorney General also classifies prescription drug diversion as Medicare fraud, including activities such as:
Doctors illegally prescribing medications
Nurses ordering medications without physician approval
Pharmacists filling counterfeit prescriptions
Healthcare workers stealing, selling or using patients' medications
Healthcare Fraud Penalties in South Florida
Violations of state and federal healthcare fraud laws are felony offenses that can lead to significant penalties, including:
Incarceration between 1-20 years in federal prison
Expulsion from the Medicare and Medicaid programs
Forfeiture of medical licenses
Loss of staff privileges
Fines ranging from $10,000 to $50,000 per violation
Additional fines of three times the amount claimed for each fraudulent act
Experienced Healthcare Fraud Defense Attorney
At Herman Law, we have extensive experience defending a wide range of clients against healthcare fraud, such as healthcare providers charged with billing for services not provided, insurers, pharmacists and therapists charged with submitting false claims, and consumers charged with providing false or misleading information on government program applications.
Like other white collar offenses, healthcare fraud is not a victimless crime, and losses arising from fraud are ultimately passed on to consumers in the form of higher healthcare costs and health insurance premiums. Although this is a problem nationwide, healthcare fraud is especially prevalent in South Florida, partially because the state attracts many retirees who rely on government benefits.
Regardless of the charges you care facing, the penalties can be severe, especially in cases involving medical providers who are subject to license forfeiture if convicted. Our attorneys will work diligently to protect your freedom, your future and your reputation. We are well versed in the state and federal laws governing healthcare fraud and have a proven track record of aggressively and successfully defending our clients. Call our office today for a free consultation.
Herman Law, P.A. serves clients in Ft, Lauderdale, West Palm Beach, Martin, Okeechobee and Palm Beach Counties and throughout South Florida