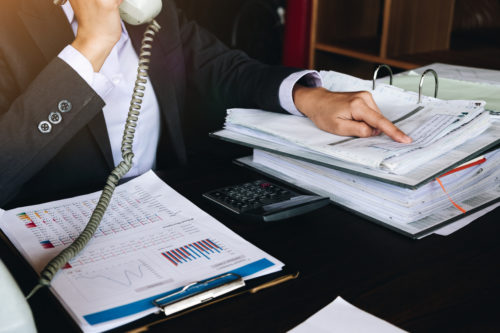 The Securities and Exchange Commission (SEC) and the U.S. Department of Justice (DOJ) continue to make investigating violations of and enforcing compliance with the Foreign Corrupt Practices Act (FCPA) a priority in 2019. While enforcement actions for the first quarter of 2019 were consistent with prior years, the penalties for violations of the FCPA appear to be on the course for another record-breaking year. Companies and individuals who may be facing FCPA investigations may want to consult an experienced Florida white collar crime attorney as quickly as possible to discuss ways to mitigate penalties and other potential consequences of an FCPA investigation.
A Major Revision of FCPA Corporate Enforcement Policy
The DOJ announced a major revision of the FCPA Corporate Enforcement Policy in March 2019. The DOJ relaxed one of its factors in its compliance requirements for companies to receive full credit for appropriate and timely mediation of FCPA violations.
Under the previous policy, the DOJ required companies to prohibit employees from using software that generates but does not retain business communications. In other words, if a corporation permitted employees to use apps such as WeChat and WhatsApp for business communications, the company could not receive full cooperation credit.
However, the DOJ relaxed this requirement in 2019. Under the new policy, a company may receive full cooperation credit if the company implemented appropriate guidance and controls for the use of ephemeral messaging personal communications that could undermine the company's ability to retain business communications or business records.
The revised policy recognizes that these services are useful and commonplace. Allowing a business to obtain full cooperation credit by implementing controls and guidelines for the use of ephemeral messaging permits businesses to benefit from the useful technology while remaining compliant with government regulations.
2019 Foreign Corrupt Practices Act Enforcement Actions and Cases
The FCPA prohibits bribes to foreign officials to assist in retaining or obtaining business. The Act also requires businesses to maintain accurate records and books and maintain a system of internal controls for compliance. The sanctions and punishments for violations of the FCPA can be extremely severe. For example, Walmart agreed to pay $144 million to settle the SEC's charges in June 2019. It also agreed to pay $138 million to resolve criminal charges by the DOJ. Microsoft also agreed to pay $24 million to settle SEC FCPA charges related to several countries and criminal charges related to Hungary.
You can view a list of the SEC's FCPA enforcement actions and outcomes for 2019 and previous years on its website.
Contact a Florida White Collar Crime Attorney Regarding allegations of FCPA Violations
If you have questions regarding compliance or you are notified you are the subject of a federal investigation, contact a Florida white collar crime attorney. An attorney thoroughly analyzes the FCPA violation allegations against you and/or your company to determine whether the allegations may have merit. Schedule a consult with a Florida white collar crimes attorney who specializes in FCPA violations today. Our attorneys can help you devise a strategy to fight the allegations and mitigate the consequences if you are found guilty.