Herman Law, P.A. Brings Uncommon Advocacy to Your Case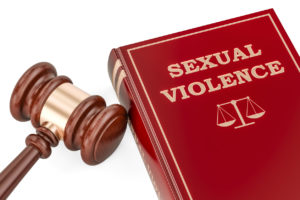 One news story that persists, year after year, in both local and national headlines, is the accusation that a teacher, or a coach, or even a pastor or clergy member has had an inappropriate relationship with an underage student. These cases involve suspects both male and female who are from every walk of life and an array of different communities. Many criminal defense firms tend to shy away from taking on these cases but, at Herman Law, P.A., we continue to believe that these individuals—like any of us accused of a crime—deserve their day in court.
Why Herman Law, P.A. is Different
At our firm, Attorney Ron Herman is a former prosecutor who has tried more than 150 jury trials. He is well-aware of the challenges these types of defendants face both in and outside the courtroom. As a criminal defense attorney and founder of our firm, he has built a reputation as prominent and sought-after West Palm Beach sex offense lawyer. Not every legal counselor is equipped to effectively navigate these cases, but Attorney Herman has specialized in confronting these charges, especially when they call for litigation.
Important factors in these kinds of cases include:
Media handling: local and even national news outlets will want to cover this type of case and it is often necessary to have the accused's voice heard, in some kind of capacity, before the press. Attorney Herman can make sure these statements are soberly delivered while still maintaining the accused's version of events and respecting the criminal justice process.
Jury selection: due to the ample media coverage of these kinds of cases, securing viable jury members can be difficult. Attorney Herman takes the selection process extremely seriously and will conduct diligence on each candidate before allowing them to serve on in the jury.
Cross-examinations: more so than other kinds of criminal charges, sexual offense cases often hinge on witness testimony. Attorney Herman takes an exacting approach to the cross-examination process of the state's witnesses. The smallest inconsistencies can be indicative of larger problems with their testimony—and the state's case against our client.
Fierce Defense, Proven Advocacy
The accused in these cases can sometimes feel as if they have already been tried and convicted in the court of public opinion before their criminal trial even begins. At our firm, we recognize the community's reaction to these kinds of allegations and compensate for that bias with fierce and emphatic advocacy for our client. In many of these cases, it's not enough to argue for a reduction or negotiate a plea deal– aggressive, proactive strategies are needed to properly assert the innocence of the accused. Not every defense firm has the experience, resources, and tenacity to do that. At Herman Law, P.A., we do.
If you or a loved one has been accused of a sexual offense, then the time to speak with capable defense counsel is now. At Herman Law, P.A., clients can rest assured the every possible avenue towards a favorable outcome will be closely examined and tirelessly pursued—even in the face of the most serious of charges.
Retain the award-winning representation your future and reputation deserve. Contact us today to request a free and confidential case evaluation.