Ensure You Do Not Lose Your Driving Privileges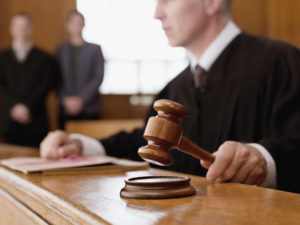 To ensure you do not lose your driver's license after being charged with DUI, it is imperative you schedule a DHSMV hearing within ten days of your arrest. When you hire Attorney Ron D. Herman, he can help schedule said hearing on your behalf, as well as represent you throughout the hearing and your DUI case proceedings. Do not jeopardize your future by losing your license—retain the legal assistance and representation you need today!
What Is The DHSMV Hearing Process?
When you are arrested for DUI in the State of Florida, the Department of Highway Safety and Motor Vehicles, or DHSMV, automatically suspends your license. Even if the charges filed against you are dropped, the DHSMV will still suspend your license solely because you were arrested for DUI. The only way to reinstate your license is by requesting a hearing with the DHSMV within ten days of your arrest. For those who do not schedule a hearing within ten days, their license will be automatically suspended for up to 18 months.
A DHSMV hearing consists of two parts—an informal hearing and a formal hearing. Both involve DHSMV officers determining the outcome of your administrative hearing. Depending on your case, a formal hearing may be requested so the arresting officer must attend the hearing.
During a formal DHSMV hearing, the hearing officer may ask the following questions:
Did the arresting officer have reasonable cause to pull you over?
Was your breath test administered correctly?
Did the arresting officer read you your Miranda rights?
Did the officer inform you of the consequences of refusing a breath or blood test?
Depending on the answers to said questions, the testimonies provided in court, and the evidence both the prosecution and you provide, the DHSMV will determine if your license should be permanently suspended or if you can retain your driving privileges.
Contact Herman Law, P.A. Today
Do not attempt to represent yourself during your DHSMV hearing. The State of Florida seeks to harshly penalize those who have been charged with DUI. Not only can Attorney Ron D. Herman provide the representation you need during your DHSMV hearing, but during your DUI trial, as well. He has years of DUI defense experience and is a reputable criminal defense attorney. Free consultations are available, so contact his firm today to learn how he can help you during this time