Protect Your Rights & Your Reputation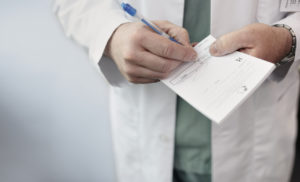 As a medical doctor, nothing is more sacred than your license to practice medicine. If law enforcement, the Drug Enforcement Agency (DEA), or the Attorney General's Office have begun to question your prescription practices, you need a reputable and aggressive West Palm Beach criminal defense attorney fighting in your corner.
At Herman Law, P.A., our founder, Ron D. Herman is a former prosecutor who has personally handled over 150 jury trials. He represents clients on the state and federal levels and has some of the most sought after accolades in the legal profession, including the AV Preeminent® Rating from Martindale-Hubbell®.
Get Superior Legal Representation Today
As a medical professional, you get it. Your freedom, your reputation, and your medical career is hanging by a thread and you simply cannot afford to hire an attorney without superior qualifications. We are confident in our abilities and you can be certain that you will receive the top-notch legal representation that your situation demands.
A "pill mill" describes a doctor's office, clinic, or health care facility that routinely prescribes controlled substances outside the scope of the prevailing standards of practice in the medical community, or which violate Florida's laws regarding the prescribing or dispensing of controlled substances.
In 2010, Florida was the nation's epicenter for diverted drugs; Florida was the destination for abusers and distributors through the proliferation of pill mills.
While there are legitimate pain-management clinics (yours may be one of them), others, called pill mills are glorified drug traffickers in the eyes of the law. According to the Attorney General's Office, in 2010, there were over 900 registered pain management clinics in Florida, but as of January 2014, those numbers had dwindled to just 367.
Regional Strike Forces
In March of 2011, Governor Rick Scott announced a statewide law enforcement strike force aimed at eliminating the abuse of prescription drugs. The objectives are to:
Target doctors, clinics, and other health care facilities (pill mills)
Pursue doctors and other health care professionals who engage in fraud against private insurance companies as well as state and federal public benefit programs
Seize and forfeit the assets of those involved in pill mills
Pursue restitution and investigative expenses
Under Section 893.13(7)(b), a health care practitioner is prohibited from providing a controlled substance that is not medically necessary for his or her patient, and may not provide a prescription by misrepresentation, fraud, forgery, or deception.
Anyone who violates this section is guilty of a third degree felony, punishable by up to 5 years in prison (per count), and up to a $5,000 fine.
Contact a West Palm Beach Criminal Attorney
As you can imagine, the above penalties are only the tip of the iceberg. If you are the target of a pre-indictment investigation for this white collar crime, or if you have already been arrested, we urge you to contact our office at once.
We represent doctors and other health care providers in their state and federal charges and we will fight tooth and nail to defend your freedom, your rights and your license to practice medicine.