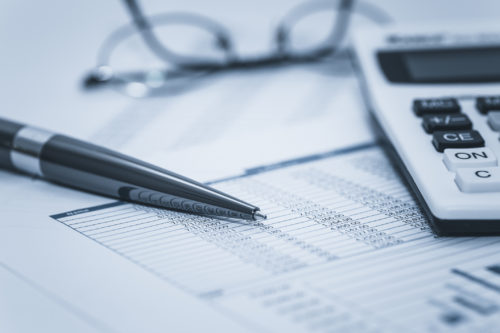 White collar crimes are financially motivated, sophisticated crimes. The crime itself involves obtaining or avoiding the loss of money, property, or valuable personal or business information. One of the most common kinds of white collar crimes is fraud. There are many different types of fraud that can occur. There is insurance fraud. There is also wire fraud or mail fraud, as well as investor fraud. The common thread that runs through all types of fraud is, simply put, putting forth inaccurate information in order for financial gain.

Fraud is a serious crime and one that the government is looking to crack down on. With prosecutors looking to make an example out of a defendant facing a fraud charge, the government will invest substantial resources in obtaining a conviction. A fraud conviction can be large fines, jail time, and a glaring mark on your criminal record. Additionally, a fraud conviction can be ruinous for you professionally. Once your reputation has taken a hit from something like a fraud conviction, it can be impossible to regain your former standing.

Former Company Executive Charged with Investor Fraud

Alan Heide is a former company executive for a cash advance company called Hallandale and chief financial officer of 1 Global Capital. He is currently charged with playing a role in defrauding 3,600 investors out of a total of $322 million. The Securities and Exchange Commission (SEC) along with the Justice Department filed federal cases against Heide back in August.

The SEC and the U.S. Attorney for the Southern District of Florida are both making the same allegations regarding Heide's actions to defraud investors between the years of 2014 to 2018. The SEC and the U.S. attorney, however, are seeking different consequences for the fraud charges. The SEC wants to hit Heide with a financial penalty. The SEC, a regulatory agency, is charging Heide with violating anti-fraud sections of federal securities law.

The agency is alleging that Heide signed nine months of fraudulent account statements that gave company investors a false sense of security about their investments. The SEC asserts that Heide overstated the value of the investor accounts and also overstated their rates of return. Additionally, the SEC maintains that Heide falsely represented the role of an auditor.

While the SEC is pushing for financial penalties, the U.S. attorney is seeking prison time. The U.S. attorney is seeking a prison sentence of up to 5 years for Heide. The office is charging Heide with one count of conspiracy to commit securities fraud. Prosecutors claim that the fraud perpetrated by Heide came in a variety of forms, including lying to investors about what their investment dollars were being used for. The investor money was only being used to make short-term, merchant cash advance loans. This means that investor money was being used to make cash advance loans to businesses, not unlike a business like Amscot makes cash advance loans to individuals. Heide is being implicated in a scheme that caused 1 Global to end up in a $50-million-dollar shortfall in June of 2018 and then covering up the shortfall by using the money from new investors to make payments to earlier investors.
White Collar Crime Defense Attorney

A white collar crime charge can do damage to a person's personal and professional life. A white collar crime conviction can do devastating and irreparable damage to a person's personal and professional life. Let Attorney Ron Herman fight for you. With extensive experience defending his clients against white collar crime charges, Attorney Herman will provide legal counsel you can count on. Contact Herman Law, P.A. today.