Ron Herman Named Chair of 15th Circuit Bar Grievance Committee
(May 24, 2019) West Palm Beach, FL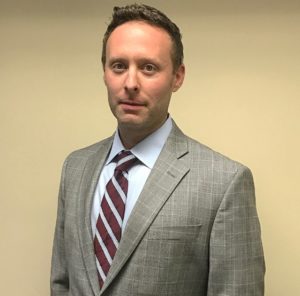 After serving as a committee member on the Fifteenth Circuit Grievance Committee ("A") of the Florida Bar, attorney Ron D. Herman has recently been named its Chair. The Grievance Committee is tasked with reviewing cases to determine if there is probable cause that a lawyer violated the Rules Regulating The Florida Bar.
Grievance committee investigations are similar to grand jury proceeding, and are comprised of lawyers and non-lawyers. Each of Florida's 20 judicial circuits has at least one grievance committee. The committee members thoroughly investigate possible lawyer misconduct, which investigation can take several months and could include testimony from the accused lawyer.  Under the Chair's leadership, Committee members are tasked with making important recommendations about whether and to what extent to impose disciplinary action.  If the Committee finds probable cause to believe that an attorney should be disciplined, the case proceeds beyond the Committee, with the Florida Supreme Court having final authority on the discipline. 
Please join us in congratulating Ron on his appointment as Chair of this prestigious committee.  He is proud to serve and appreciates the opportunity to dedicate his time to this crucial work.
About Ron D. Herman
Ron is the owner of Herman Law, P.A., an established criminal law firm, where he defends complex cases, with experience representing companies and professionals fighting government investigations. Ron has extensive trial experience and has handled more than 150 jury trials during his esteemed career. Ron's prior experience includes working as a skilled prosecutor in Palm Beach and Broward Counties for over 6 years. At the State Attorney's Office, Ron was promoted several times to become division Lead of the Felony, DUI, and Domestic Violence Units, and was eventually tapped to be part of the coveted Crimes Against Children Unit (Special Victims Unit or SVU). By concentrating on complex, high stakes white collar cases, the firm provides each client concierge-level service and attention.