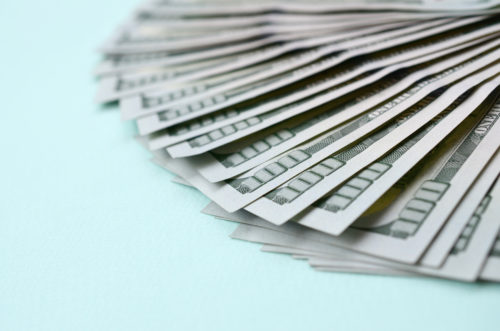 Embezzlement

Embezzlement is a white-collar crime. A person charged with embezzlement is being accused of having had lawful possession of another person's property but converting that property for his or her own use with no intention of returning it to the rightful owner. The intent of not returning the property, of depriving the owner of his or her rights regarding the property, is an essential element of this crime.

Embezzlement is commonly found in employment situations where an employee is given a right to handle the property of the employer, such as petty cash or a company credit card, and then goes on to use these kinds of things to pay for personal items. The employee was usually given access to the money for purposes of managing or using the assets for company purposes and to serve the best interests of the owner. Instead, the employee may be accused of secretly misappropriating the funds for personal gain. It is a serious crime with serious penalties. Those facing embezzlement charges stand to lose a lot, both personally, financially, and professionally.

Florida Man Arraigned on Charges from 2014 Embezzlement

In Oklahoma's Garfield County District Court, a man from Naples, Jeffrey Scott Krogmann II, was recently arraigned on two felony charges that were filed five years. Appearing before Special District Judge Brian Lovell, Krogmann stands accused of misusing a company credit card. He is also accused of taking a company cell phone and Wi-Fi device. These are felony charges for which he must return to court on September 16th for a bond appearance.

The affidavit filed in the case alleged that Krogmann, a former KC Electric employment, had embezzled from the company by means of making unauthorized charges to KC Electric business accounts. Krogmann made a series of charges to company credit cards that appear to be for personal purposes and which were not approved by a supervisor, which is required by company policy. Krogmann apparently used the KC Electric business accounts for things like purchasing brake pads for his wife's car and gas for his personal vehicle for personal use. All of these purchase receipts were signed by Krogmann and were not authorized by KC Electric.

In addition to unauthorized personal purchases using KC Electric business accounts, Krogmann allegedly kept a company-issued cell phone as well as a Wi-Fi device after he was terminated. The devices were issued during his employment. The company reportedly had to pay over $700 to Pioneer Cellular for the phone and the Wi-Fi device. The company lost well over $1,000 total due to the alleged misappropriation of company funds by Krogmann during the course of his employment.

Florida Embezzlement Defense Attorney

This is a prime example of what happens in embezzlement cases. An employee is granted access to certain company assets and funds and is then accused of misappropriating these funds. An embezzlement conviction may subject you to significant fines, jail time, and irreparable damage to your personal and professional reputation. The breach of trust that the accused faces with embezzlement are hard to get past for many people, especially potential employers. Attorney Ron Herman will mount the strongest possible defense against any embezzlement charges you may face. Those criminal charges need not turn into a conviction. Contact us today.